Wednesday, 2 December (9:20 am – 10:20 am), Eastern Time
Measuring what Matters: Lessons Learned from Taking Virtual Patients from Research to Impacting Our Lives
by Benjamin Lok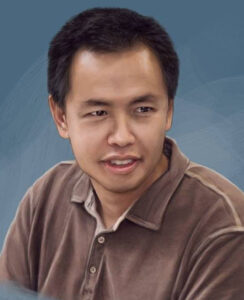 Benjamin Lok is a Professor in the Computer and Information Sciences and Engineering Department at the University of Florida and co-founder of Shadow Health, an education company. Professor Lok's research focuses on using virtual humans and mixed reality to train communication skills within the areas of virtual environments, human-computer interaction, and computer graphics. Professor Lok received a Ph. D. (2002, advisor: Dr. Frederick P. Brooks, Jr.) and M.S. (1999) from the University of North Carolina at Chapel Hill, and a B.S. in Computer Science (1997) from the University of Tulsa. He did a post-doc fellowship (2003) under Dr. Larry F. Hodges.
Professor Lok received the UF Innovator of the Year Award (2019), a UF Term Professorship (2017-2020), the Herbert Wertheim College of Engineering Faculty Mentoring Award (2016), a NSF Career Award (2007-2012), and the UF ACM CISE Teacher of the Year Award in 2005-2006.
Thursday, 3 December (9:00 am – 10:00 am), Eastern Time
Being-in-the-World in the Times of Virtuality: An Art and Science Perspective
by Alvaro Cassinelli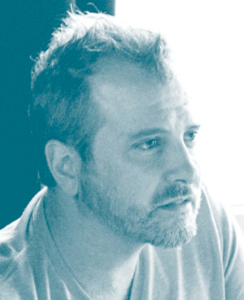 Alvaro Cassinelli is an equilibrist walking the thin line between Art and Science. Born in Uruguay, he obtained an Engineering degree and a Ph.D in Physics in France before moving to Japan where he founded an lead the Meta-Perception group at the Ishikawa-Oku Laboratory, university of Tokyo – a research group specialized on interfaces for enhancing human communication and expression, expanding the vocabulary of HCI and media arts. He is presently Associate Professor and co-founder of the XRL (extended reality laboratory) at the School of Creative Media in Hong Kong. Awards includes the Grand Prize [Art Division] (9th Japan Media Art Festival), Excellence Prize [Entertainment Division] (13th Japan Media Art Festival), Honorary Mention (Ars Electronica), NISSAN Innovative Award (2010), Jury Grand Prize at Laval Virtual (2011).
Friday, 4 December (9:00 am – 10:00 am), Eastern Time
Blending Reality – Human Imperfection as Key to Future Blended Realities
by Frank Steinicke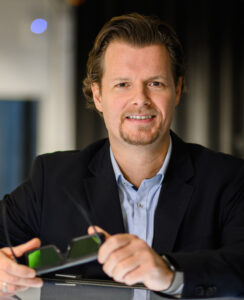 Frank Steinicke is a professor for Human-Computer Interaction at the Department of Informatics at the University of Hamburg. His research is driven by understanding the human perceptual, cognitive and motor abilities and limitations in order to reform the interaction as well as the experience in computer-mediated realities. Frank Steinicke regularly serves as panelist and speaker at major events in the area of virtual reality and human-computer interaction and is on the IPC of various national and international conferences. He serves as the program chair for IEEE VR 2017/2018, which is the most renowned scientific conference in the area of VR/AR. Furthermore, he is a member of the Steering committee of the ACM SUI Symposium and the GI SIG VR/AR, and currently editor of the IEEE Computer Graphics & Applications Department on Spatial Interfaces.
Wednesday, 2 December (12:00 pm – 1:00 pm), Eastern Time
Walking in Circles – Two Decades of Redirected Walking
Moderated by Eike Langbehn (Universität Hamburg / Curvature Games)
In 2001, the first research paper on redirected walking was published. This "new interactive locomotion technique for virtual environments captures the benefits of real walking while extending the possible size of the VE. Real walking, although natural and producing a high subjective sense of presence, limits virtual environments to the size of the tracked space." (Razzaque et al., 2001) Over the years, this technique led to a research branch with contributions from a lot of different scientists and sciences. 20 years later, it is time to wrap up the current state and discuss about the future of redirecting VR users.
Panel Members:
Eric Hodgson (Miami University)
Keigo Matsumoto (University of Tokyo)
Evan Suma Rosenberg (University of Minnesota)
Frank Steinicke (Universität Hamburg)
Mary C. Whitton (University of North Carolina)
Friday, 4 December (12:50 pm – 1:50 pm), Eastern Time
Social XR – The Future of Social Interaction in the New Normal?
Moderated by Kangsoo Kim (University of Central Florida)
The COVID-19 pandemic has made significant changes in our lives and redefined the way we have social interactions, e.g., a dramatic increase in the use of video-conferencing tools, and social distance and face masks in face-to-face interactions. In this era, Social XR (AR/VR/MR) technology continuously shows promise as a new interaction paradigm. This panel will capture the current states and issues of Social XR research and technology, and discuss the opportunities and future directions of the technology while envisioning more effective and efficient social interactions in the new normal era.
Panel Members:
Sun Joo Ahn (University of Georgia)
Henry Fuchs (University of North Carolina at Chapel Hill)
Aleshia Hayes (University of North Texas)
Anthony Steed (University College London)